---
ASU creates new study abroad program
Appalachian recently put out a call for faculty exchange with the University of Angers in France. The Psychology Department responded by joining the College of Business in creating a program in Angers Management. From the image of the UofA campus on their web site (shown below), we can only figure that their first joint project was the steam pipe sculpture discussed above.

---
ASU creates ultimate general studies program with novel dynamic resource allocation system
Apparently not having enough to do, the University is yet again revising its core curriculum. Courses will all have to have "themes" and will need to be revalidated frequently. All existing courses will be discarded and replaced with new courses created in our spare time.
The most novel aspect, however, is the Dynamic Registration In Validation of Educational Listings system. Each semester every course in the catalog will be initially offered for registration. As the registration period proceeds, courses not filled will be deleted and the enrolled students notified to make new choices. Faculty will be fired and hired in real time by the software to reflect the demands of students, and the curriculum itself will be revised in real time.
Provost Stan Shellgameman said that we will be guaranteed to end up with mushy courses that make little demand on students, but will at least make the students happy.
Edbert

With apologies to Scott Adams...
---
ASU to ban smoking on campus -- new UNC campus to address the problem
In a bold move the administration announced that Appalachian State will soon ban smoking everywhere on campus. The move was hailed by all non-smokers (78% of North Carolinians), unhappy with exiting their smoke-free buildings only to gag on the secondhand smoke of all the smokers outside the building doors.
Since other UNC systems are considering similar moves the UNC General Administration is planning to handle the problem and solve the growing enrollment problem by creating a new campus -- UNC at Winston-Tastes-Good. That campus will require smoking of all students, faculty and staff.
---
New ID cards to be provided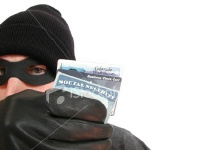 A March 2nd email announced that we will all have to get new ID cards. Their new numbers will no longer be your Social Security number, but a number provided by the Banner System software. Anyone who has used Banner would surely agree that this has to be much more reliable and secure...
We will have to turn in our old cards, which will shortly afterward be for sale on eBay.
The editor is especially suspicious because the schedule for getting new cards, arranged by last name,has a break at "ca" ...
---
This site is not an official voice of Appalachian State University, but merely a light-hearted look at the news. The people, places, creatures, corporations, and institutions in this Seen are fictitious: any resemblance to actual people, places, creatures, corporations, or institutions is strictly coincidental. No animals, especially administrators, were harmed in its production.