---
Punishing the class...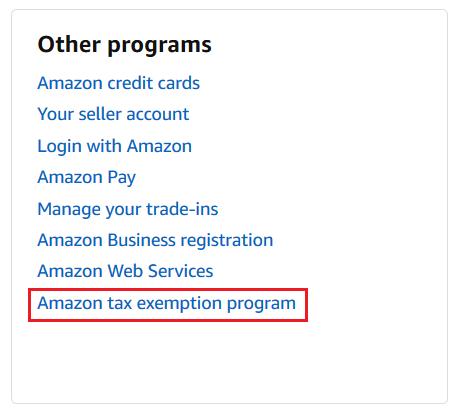 We hear that the University is planning to not allow purchase cards used for Amazon orders anymore without going through the University's Yuckmart purchasing system. Bidness guy Pabst Forty said "we don't want faculty and staff to have easy access at good prices. That's not how we do things here. We are continuing our program of offloading work on the staff and faculty."
We are guessing this is because purchases are being made with tax included and Bidness Affairs have to go out and get the taxes back. Punishing the class for the misdeeds of a few.
Hey, dweebs, it takes about 5 minutes to download the tax exempt document at App and upload it on your account--see the link at right, found under your Amazon Account.
When the cat's away...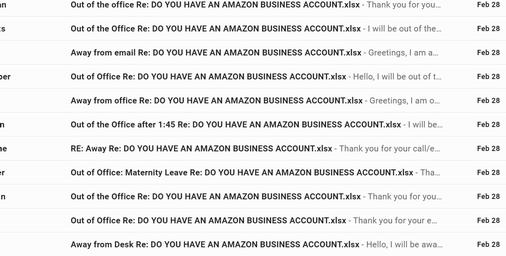 In an exchange of emails related to the above story, this Seen editor did a Reply/All that released an explosion of "out of office" autoreplies.
Hmmm.... yes, it was Friday, but only 2:40 pm.
Some of us put in a full day...
---
Going up? How would I know?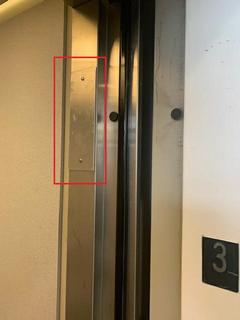 The fine Schindler elevators in Garwood had burned out bulbs in the up/down indicators on the car door edges to show you which way the car is going when the doors open.
Faced with the daunting task of replacing these lamps, which to this writer (who has worked on cars since the 60's), appeared to be standard, 12-volt, bayonet base automotive tail light bulbs, the repair person instead made and installed custom metal plates to cover them up.
One wonders what the repair would be if it happened in the Administration building.
Or, God forbid, the palatial End Zone facility at the stadium.
---
Assessment State University
In the spirit of end of the year Faculty Performance Evaluations, University Strategy plans, mission statements, and other uselss tripe that will be put away for one or five years, and not looked at until the process is done again, we reprint a classic Edbert.
EDBERT


With apologies to Scott Adams.
---
D&D minus the second D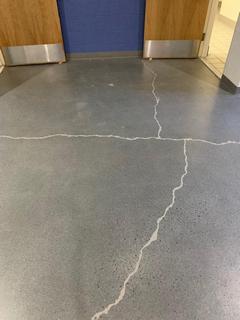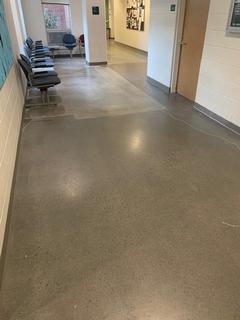 When the crack construction team at App could not figure out why the tiles were coming off the floors in Garwood, they decided to replace them with a better product, using a better adhesive, all after hiring a professional engineering company to determine the cause of the failure.
Just kidding.
Instead they hired a company to remove the tile and grind/fill/polish the underlying concrete it to a fine finish like that of a big box store.
Just kidding.
The resulting floor, composed of cracked concrete subfloor, foundation segments, never meant to be a finished surface, indeed never intended to be seen again, has the fine patina of a dungeon floor. We insult the dungeon world.
A fine tribute to the late App grad and state legislator John A. Garwood.
---
There's no free lunch ...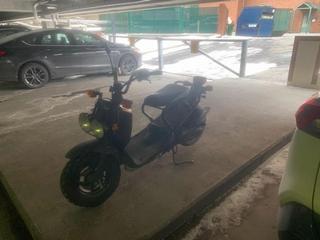 ...nor parking, for motorcycles, starting in the Fall. And, no parking in ridiculous places like this walkway in the Rivers Street parking deck.
---
Meanwhile ...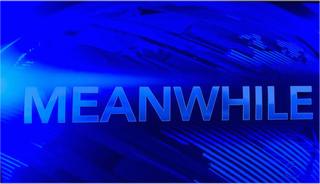 The ASU Post Office wants us to quit having personal packages delivered to our offices. That's because delivering stuff is not their work.
Oh, it is what they do.
A lot of faculty and staff have rural homes, and anyone is a potential target of doorstep deliveries these days.
Just consider it another perk for us, like free parking, or the free tuition our kids get at App. Or, the generous 5% pay raise we're all going to get.
Oh, yeah, we don't get those things, either.
---
This site is not an official voice of Appalachian State University, but merely a light-hearted look at the news. The people, places, creatures, corporations, and institutions in this Seen are fictitious: any resemblance to actual people, places, creatures, corporations, or institutions is strictly coincidental. No animals, especially administrators, were harmed in its production.